5 Fun and Creative Dinner Recipe Ideas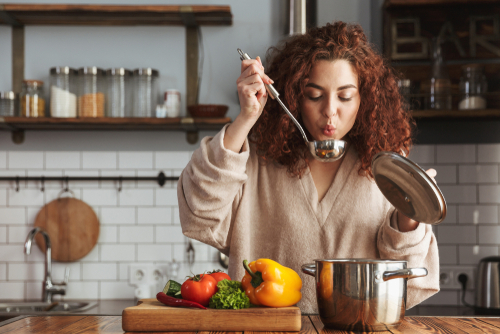 Are you looking to switch up your weeknight dinner routine? Want to attract new customers to your growing food business? These creative dinner recipes are the trifecta of delicious, eye-catching, and relatively easy to make.
Next time you're stuck in a recipe rut, try one of these creative cooking ideas.
1. Sheet Pan Chickpea Roasted Chicken
This creative and easy recipe requires minimal preparation and clean-up since you cook everything on one baking sheet. Chicken thighs (or chicken breasts depending on your preference) are seasoned to perfection with Spanish spices. The addition of yellow and red peppers adds some other delicious flavor and color to the plate along with roasted chickpeas.
Consider serving this colorful and mouth-watering dish with Spanish rice for a fun Mediterranean meal.
2. Slow Cooker Ricotta-Stuffed Meatballs
These aren't your average meatballs since they have a tasty surprise in the middle. Roll your ground meat of choice, breadcrumbs, and Italian seasoning into balls and fill each with a dollop of the ricotta, Parmesan, and mozzarella mixture for some added cheesiness.
Then, all you need to do is place them in a slow cooker with marinara sauce (or your own favorite tomato sauce) and let them cook. Serve alongside your favorite pasta recipe for a quick and easy dinner.
3. Seared Scallops with Lemon-Spinach Pasta
There are so many pasta recipes out there, and while you can't go wrong with a classic shrimp scampi, try this version. The combination of lemon, spinach, herbs, and parmesan cheese will delight your taste buds. And don't be intimidated by cooking scallops, you can easily sear them in a pan in under 10 minutes.
All in all, this recipe can come together in 30 minutes or less while still packing a flavor punch.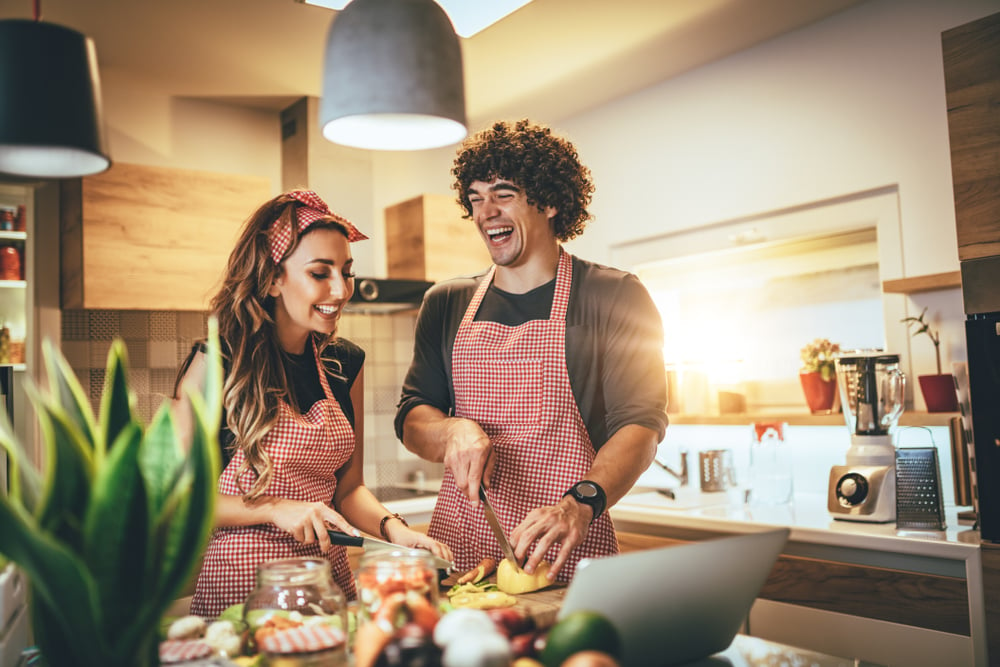 4. Mac and Cheese Bar
Don't settle for only one type of mac and cheese for your family dinner. If you want to make your family's night, try your hand at making a mac and cheese bar. Simply cook your pasta and put out creative sauces (sweet potato mac and cheese anyone?) and other toppings options to see what your family comes up with.
You can even whip out your handy instant pot to make multiple batches of pasta quickly. There are many creative recipes for mac and cheese to help inspire you.
5. Exciting Stir Fry
Stir fry has long been an easy dinner idea that you can turn to when you need something quick and tasty. However, there are so many creative food recipes to elevate your go-to stir fry to make it all the more delicious.
Along with your staple ingredients like soy sauce, consider adding nuts and seeds for extra crunch and protein. Or, add your favorite fresh herbs to bring more bright flavors to your plate.
As you can see, there are so many creative food ideas you can try this week. See how Bite Unite can help you elevate your food business today!