6 Iconic Foods That San Francisco Is Known For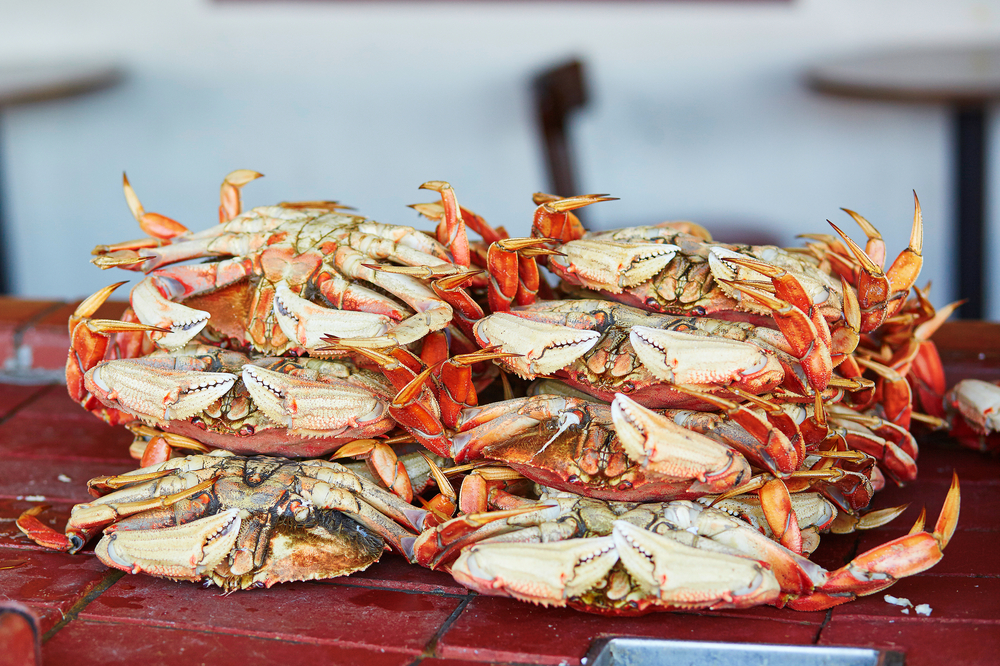 San Francisco is a food lover's playground. From the iconic Fisherman's Wharf where you can find some of the freshest seafood to perfectly crusty sourdough bread, the Bay Area is a melting pot of flavors and cuisines.
So, what type of food is San Francisco known for? We can't narrow it down to just one. Here are a handful of the iconic bites you should try next time you're in the city.
1. Dungeness Crab
Any San Franciscan will tell you that this crustacean is one of the most popular kinds of seafood in the city. You'll find Dungeness Crab on the menu at many restaurants in San Francisco, like Sotto Mare. Make sure to put Fisherman's Wharf on your itinerary during crab season which runs late fall through winter.
While you can enjoy this delectable meat as-is, don't pass up the chance to try it in a seafood stew. It should come as no surprise that the city by the bay has phenomenal seafood year-round.
2. Sourdough Bread
Don't overlook the deliciousness of a bread bowl on your next visit to San Francisco. The city is also known for its crusty sourdough bread, specifically from the Boudin factory.
There's nothing better than enjoying a hearty cup of chowder in a bread bowl with a view of the Golden Gate Bridge as your backdrop.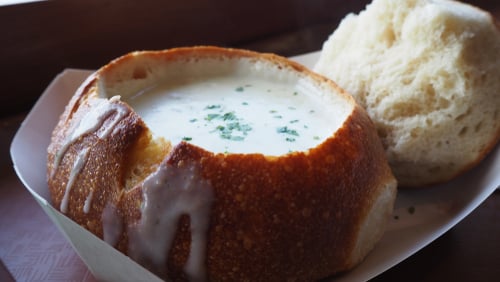 3. Dim Sum
You'll also find a lot of amazing, authentic Asian food options in San Francisco. From small shops to large buffets, you can try an endless array of cuisines. However, you shouldn't pass up the chance for some dim sum.
Restaurants like Yank Sing and Dragon Beaux are staples in the bay area for the best dim sum.
4. Mission Burrito
The Mission burrito originated in San Francisco's Mission District over half a century ago. This jumbo burrito includes extra rice, sour cream, guacamole, and salsa. You can find it served at many restaurants in the area and it makes for a very filling meal to fuel your sightseeing.
5. Brews
We can't forget about the great brewery scene in the city. While not technically food, don't miss a chance to stop by Anchor Steam Brewing Co. and enjoy a craft beer to wash down your lunch.
6. Ice Cream
With warm weather nearly year-round, it's no wonder ice cream is included in the San Francisco food scene. You can find great local ice cream shops all around the city, but if you want a truly decadent treat make your way to north beach.
This Italian neighborhood is home to mouthwatering gelato which is the perfect dessert for after dinner.
So, what is San Francisco known for food-wise? As you can see, it spans everything from seafood and sweets to bread and even creamed spinach. The best way to gain an understanding of what food San Francisco is known for is to come make it and taste it yourself.
Browse our selection of different cooking classes in the San Francisco area today!