The 5 Most Profitable Bar Foods for Your Menu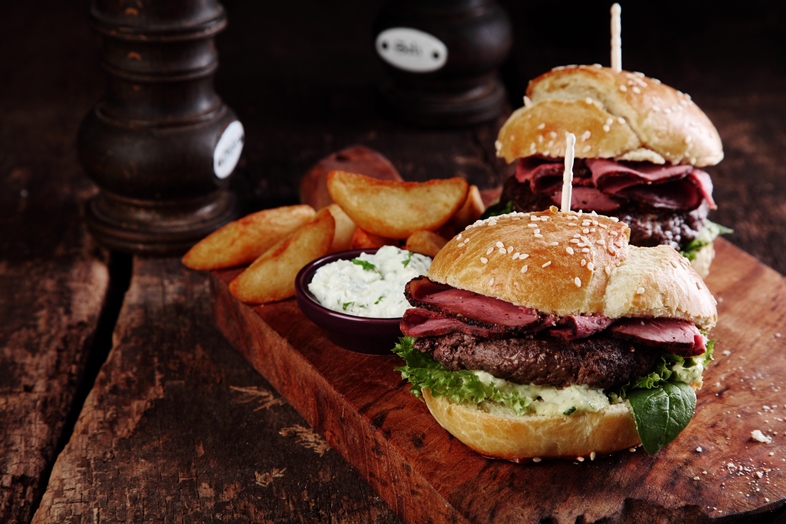 When it comes to running a business, profit margins are important. And this is true for food businesses like restaurants and bars as well.
Whether you're getting ready to open your first food venture or have been running a successful establishment for years, these most profitable foods to sell can help improve your business.
Most Profitable Food Items
Proftiable bar foods are those that are relatively inexpensive to purchase, quick to make, and easy to sell for a profit. Here are a handful of the most profitable bar foods that are good for your bottom line and will keep customers coming back for more.
1. Burgers
Time and time again, industry experts agree that burgers are one of the most profitable foods. This high-profit bar food offers the perfect combination of being easy to make but also highly customizable to appeal to a wide variety of customers.
Along with offering a classic burger, you can also make your bar stand out by offering a specialty burger inspired by your brand or local ingredients. You can even include easy sides like fries and chips.
2. Pizza
Pizza is another crowd pleaser with high-profit margins. Everyone loves a pizza and it's easy to whip up personalized bar pizzas for each customer's preference. However, experts recommend keeping specialty ingredients to a minimum and finding a reliable source for your staples to keep costs low.
3. Wings
Fresh poultry, in general, is often expensive, but wings are the exception. You can easily purchase wings in bulk and at a low cost, which is a reason they are a staple menu item in the bar food scene.
Wings are great for keeping food costs low while also making your grub stand out. Get creative with sauces and seasonings that your customers will come back to your bar for. Chicken fingers are another good alternative to this profitable bar food.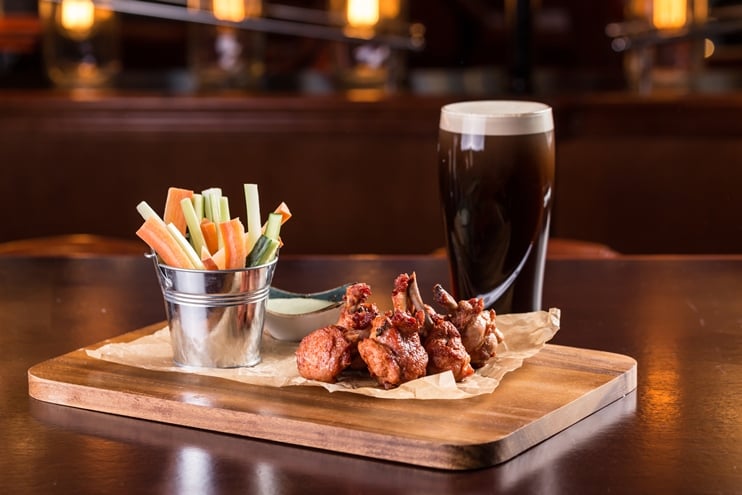 4. Tacos
Tacos might not be the first thing that comes to mind when you think of bar food, but they are extremely versatile and have a high-profit margin. You can easily offer different types of fillings and toppings for your diners to choose from.
You can serve tacos with other low-cost sides like refried beans and rice or pair them with specialty beers.
5. Small Bites & Snacks
Of course, we can't overlook the importance of offering snacks and small bites on your bar menu. These most profitable snack bar items are a great way for your customers to feed their sweet or salty cravings while helping you turn a profit:
Pretzel bites
Nachos
Cheese plates
Chips and dip
Fries and onion rings
The type of food you serve to keep your bar profitable also depends on your customers and their tastes. Let these most profitable bar food inspire you to create a menu that appeals to your guests and establishes your brand.
See how Bite Unite can help you elevate your food business today!